Public Participation Platform
Data collection & analysis platform supporting constitution-building globally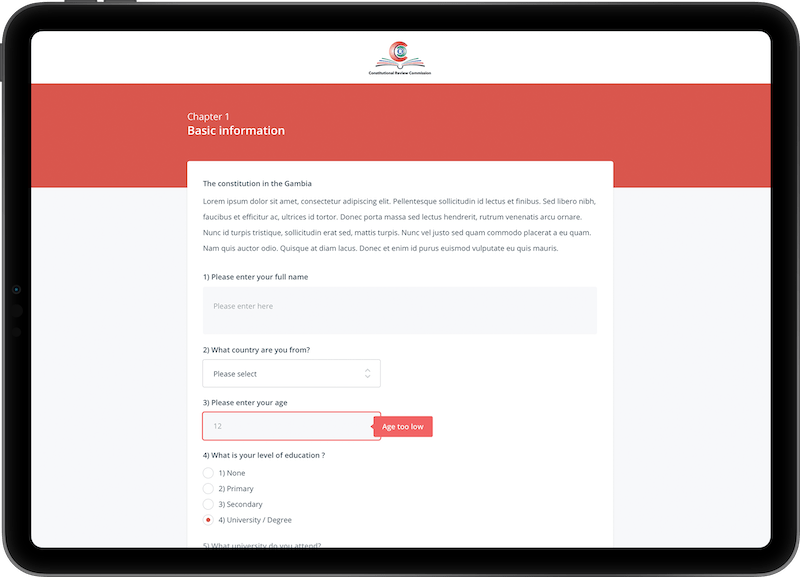 Read on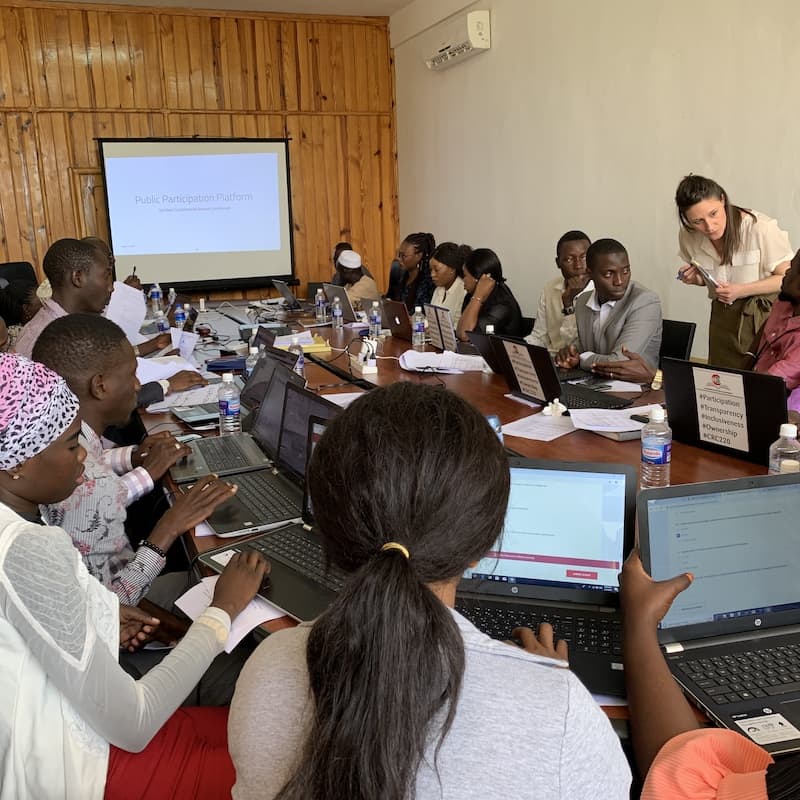 International IDEA's Constitution-Building Programme helps constitution-makers by providing knowledge and direct assistance in the area of constitutional transitions. In that capacity, International IDEA was asked by the Constitutional Review Commission (CRC) to provide assistance with the process of developing a new constitution for The Gambia, following a constitutional crisis in 2016.
An important part of the process is the public consultation phase, where citizens are asked to provide input on topics such as presidential term limit, citizenship, fundamental rights and freedoms and much more. To help out with this, Poet Farmer developed the Public Participation Platform. This set of tools allows constitution-makers to launch a public survey, online and offline, stores all data at one centralized location, both qualitative and quantitative, and provides analysis capabilities.
Poet Farmer travelled to The Gambia, together with International IDEA to lead a number of training sessions for a selection of 30 of the CRC's staff in Banjul, The Gambia.
Poet Farmer and International IDEA are committed to the objective of further developing the platform, adding more modules and functionalities and offering it as a tool to support constitution building in more countries around the world.
Interested in other related projects? Learn more about our NIMD (Netherlands Institute for Multiparty Democracy) case or go back to our Cases Overview.